Active Directory User Editor
SharePoint is importing user information from the Active Directory through the Shared Services Provider (if you have MOSS).
Wouldn't it be nice if users could "manage themselves"? That would save lots of time for the Admins 🙂
The answer is here: http://nominesptools.codeplex.com/
5 different types of properties fields: Simple TextBox, DropDownList/ListBox (with predefined values), People Picker, Date Picker with calendar.
Multi-domain compatible.
Nearly Any Active Directory property can be easily added or removed of the edit form, directly trough the webpart configuration (nothing "hard-coded").
SharePoint "look & feel"
Available in English and French
Additional informations and installation manual are available here (French & English): http://alexis.nomine.fr/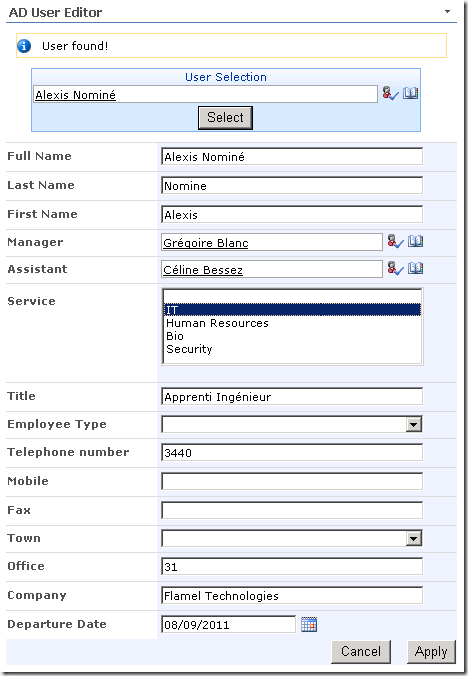 This Webpart is again a prove that there are plenty SharePoint solutions for you to use.
btw: this was my post #200 😀